Top MBA now in Bulgaria!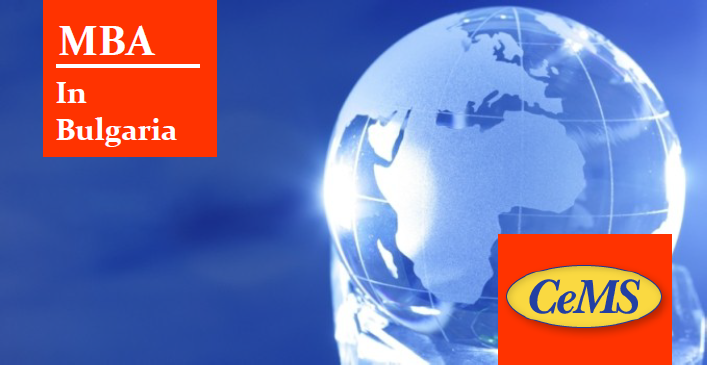 Now CeMS offers the opportunity to current and upcoming executives and other professionals wishing to further their career, to study for the Top MBA of the Edinburgh Business School from Bulgaria!

The MBA offered by CeMS is awarded by the prestigious Edinburgh Business School of Heriot Watt University – voted Scottish University of the Year for the past two consecutive years! – ranked no. 9 out of 128 Universities in the UK (The Times, 2013) – and can be studied in a flexible mode, wherever you are, in Bulgaria or throughout the world! The programme offers total flexibility as there is no compulsory attendance to lectures. Students can study in English!

The MBA is now offered in Bulgaria with specially reduced fees, and the capability to pay fees with total flexibility!

Don't miss this chance to further your career at an international level and to get all the information about the programmes, the study possibilities and your future from our representatives by contacting us and scheduling a personal presentation!

Fill in our form by pressing here to receive further information about the programme for free!